Wallwork #17
10.12.2015 – 20.3.2016
Opening: 10.12.2015, 7pm
For the 17th edition of Wallworks Jens Wolf was invited to generate a room filling painting from the matrix of the Pattern Boards he's been meticulously developping for more than 10 years. It will be a rare occassion to see a blown-up version of his stylish neo-geo abstractions which are usually produced within a strictly defined set of formats.

Performance: 10.12.2015, 8pm

Nadia Lichtig will converse with authors from her growing archive of voices. The vocal performance – at once concert, lecture and dialog – loops, superimposes and combines a variety of feminist texts in a radical subjectiv way, relating in a non linear way traditional sources of knowledge to vernacular forms of expression. Drawings from the artist – in fact notations for the performance – will be shown simultaneously.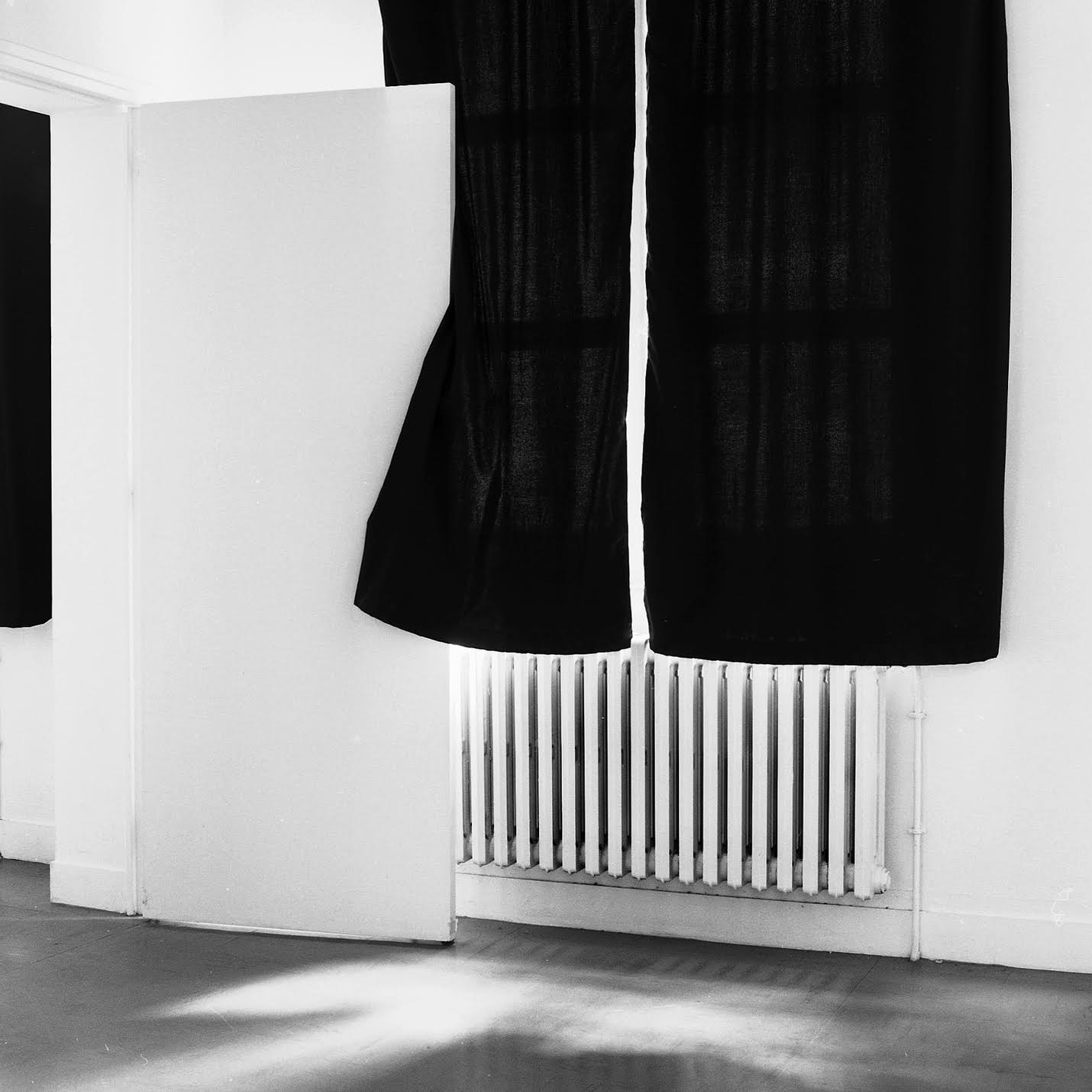 16.10.-28.11.2015
Eröffnung: 15.10.2015, 19h
Am 13.12.2015 ist die Ausstellung wegen einer Veranstaltung nicht geöffnet.
mit Tina Born, Ursula Döbereiner, Kerstin Drechsel, Larissa Fassler, Susanne Huth, Annette Kisling, Barbara Trautmann, Petra Trenkel
Am 18. Oktober 1974 beschloss Georges Perec, drei aufeinander folgende Tage am Pariser Place Saint-Sulpice zu verbringen um zu notieren, was man im allgemeinen nicht notiert: "was passiert, wenn nichts passiert außer Zeit, Menschen, Autos und Wolken". Es war der Versuch die Wirklichkeit zu transkribieren, das Banale, das "Infra-Gewöhnliche", das Hintergrundgeräusch festzuhalten.
Die Ausstellung "Versuch, einen Platz in Berlin zu erfassen" bezieht sich auf dieses Experiment. Methodische mehr oder weniger eng an Perecs literarischen Spiel mit Zeit und Ort angelehnt, weben die Arbeiten der acht beteiligten Künstlerinnen ein Netz aus analysierenden Modellen, wirklichkeitsnahen Bildern, phantastischen Ansichten und freien Assoziationen um den Rosa-Luxemburg-Platz, das den Blick auf vermeintlich Bekanntes verändert.
Geöffnet: Do-Sa 14-19 h und auf Anfrage

03.05.—31.03.2016
Eröffnung: 02.05.2015, 12 Uhr
Wechselstuben is the latest public commission by the Kunstverein am Rosa-Luxemburg-Platz. Visually somewhere between camp and futuristic shopping stalls the white wedge houses are a typical example Beutler's archi-sculpture that sensitively fits into it's context and is always kind of handy. Characteristic is the use of industrially produced materials which have been formed with relatively simple means into habitable components.